Vastu for Commercial Complex
Looking for an Introduction to Vastu Shastra and its elements? Worry not, Vaastu Devayah Namah can help you with all the right guidelines you will be needing in Vastu for Commercial Complex or residential space.
Learn Vastu and Introduce Peace to your Life
Vaastu has been a hot topic of discussion in India for ages. We all know that what we build today plays a vital role in shaping our future. In ancient times, the great builders were very erudite and knew everything about building structures. Still, there were no calculators, computers, no people doing surveying and drawing plans. I"m sure they had their own system of calculation used for planning and cutting and other chores involved in building construction.
The concept of Vastu Shastra is based on the theory that each of the 12 significant points of the compass is connected to the internal organs of the human body. The main aim is to get the maximum benefit out of the space available by developing the business. There are certain guidelines given below which are essential to know before starting any new work.
Vastu Shastra is the traditional Hindu science of architecture and construction. It lays stress on the proper orientation and arrangement of different structures and objects which can make a structure beneficial and bring good fortune and prosperity to the dwellers.
The basic principle or concept of this highly specialized branch of Vedic knowledge is to follow certain rules in the choice of site, selection of building materials, shape, dimensions, color, texture, orientation, direction, embellishments, etc. to make a structure useful without causing any hindrance to the living being(s) occupying that particular area or structure. (both above & below which are equally important).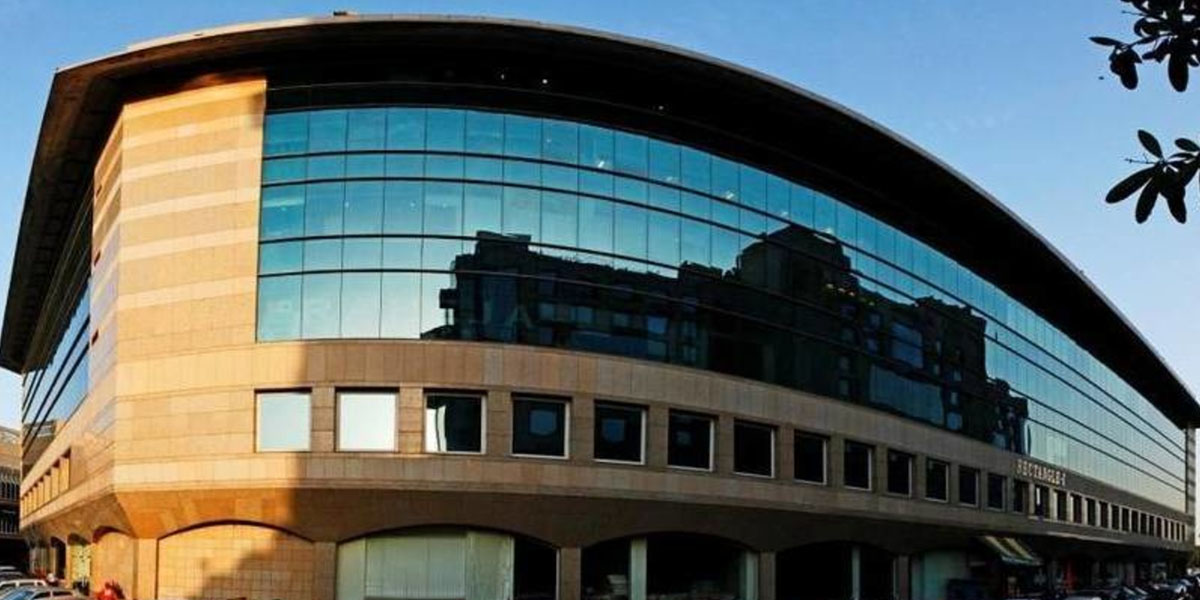 Online Tips and Advice Vastu for Commercial Complex
Nurture Harmony for your life While Creating a better Commercial Complex
One of the most-popular lifestyle images is the image of a towering and expensive apartment complex. Everyone wants to live or work in such a complex, and we can't blame them! To make that dream a reality, money, power, and personality are musts. You need these factors to design a commercial complex that not only looks good but has all those things that go into making people happy.
But all these things are materialistic and external, what about the internal energy? That's where Vaastu Devayah Namah comes to people's rescue with its expert commercial and residential Vastu Shastra solutions by one of the top Vastu Experts for Commercial Complex in town.
Significant commercial complexes are built in the metropolitan towns. They offer great opportunities for business and commercial ventures. The investors do not follow any Vastu for commercial complexes most of the time underestimating the untold power of changes it holds. These Vastu designs solutions by Vaastu Devayah Namah helps to build the complex according to an auspicious space which will increase the prosperity, stability, and profitability of such a place.
Vastu for Commercial Complex: Saving Money, Time and Building a Brand
When the design of the commercial complex is done, most of the regulations are taken care of. However, some Vaastu regulations must be followed to make the building stable, profitable, and increase its value. This article tells you some of them.
Construction of high-rise buildings for commercial use is done quickly without following the rules of Vaastu. One should know that Vaastu for commercial complex construction is different from residential. And the basic rule is to keep Vaastu in mind, especially during constructing the entrance gate. Even minor mistakes are not good for the building. The right choice for your commercial building is to hire Vaastu experts for Commercial Complexes such as Vaastu Devayah Namah.
They will ensure that everything, from your high-rise building structure, entrances, exits, canteens, corridors, and toilets are in sync with the Vaastu rules. Our architects are Vaastu certified. We can even arrange to conduct a pooja and consult an astrologer before the construction of your commercial complex starts.
Vastu Guidelines and Tips for Commercial Complex
Built on the principles of Vaastu, we leave no stone unturned to ensure that your commercial complex is designed for success. With years of experience in the industry, we know how to turn a good design into a great building and give your business everything it needs to succeed.
It has been seen that most of the office buildings or even residential buildings are constructed on East-West lines. The main cause of this act is the lack of knowledge about Vaastu. When buildings are erected on East-West lines, cracks on their walls, roofs, and even ceilings. Even the managers working in such buildings face loss in business leading to unnecessary financial losses.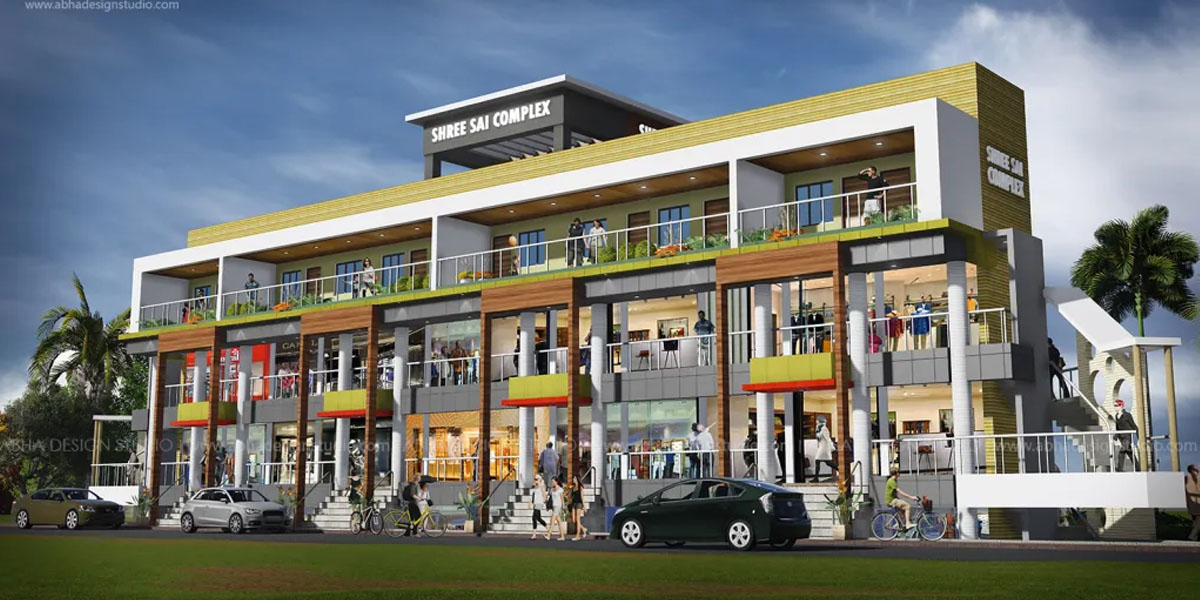 According to our Vastu Consultants for Commercial Complex, it is not possible to implement all the rules of Vaastu in a commercial complex due to various reasons, which is beyond the control of the builders and developers even then a few points can still be kept in mind while constructing a multistoried building. There is a saying that "Eyes are the window to the soul". The way a building faces can also determine its success or failure.
Vastu for Commercial Complex - Solutions for Prosperity, Success
If a proper Vaastu Shastra is followed before laying the foundation of any commercial complex, it can give rich dividends as time passes. Commercial buildings are constructed in such a way that they may arise on the land. Due to high-value land is often acquired by them. Though Vaastu says that the land should not be more than what you need for constructing the building, most of the builders do not look at it. To make the building more attractive they use every centimeter of space on the land even if it is not required by them. For example, some extra space under balconies, terraces are also used for parking vehicles or some work.
So if you don't want to hamper the success and accelerated growth of your Commercial Complex, relying on your construction and design on Vastu should be your top priority. Visit the website of Vaastu Devayah Namah and get the best Vastu for Commercial Complexspace in the town.