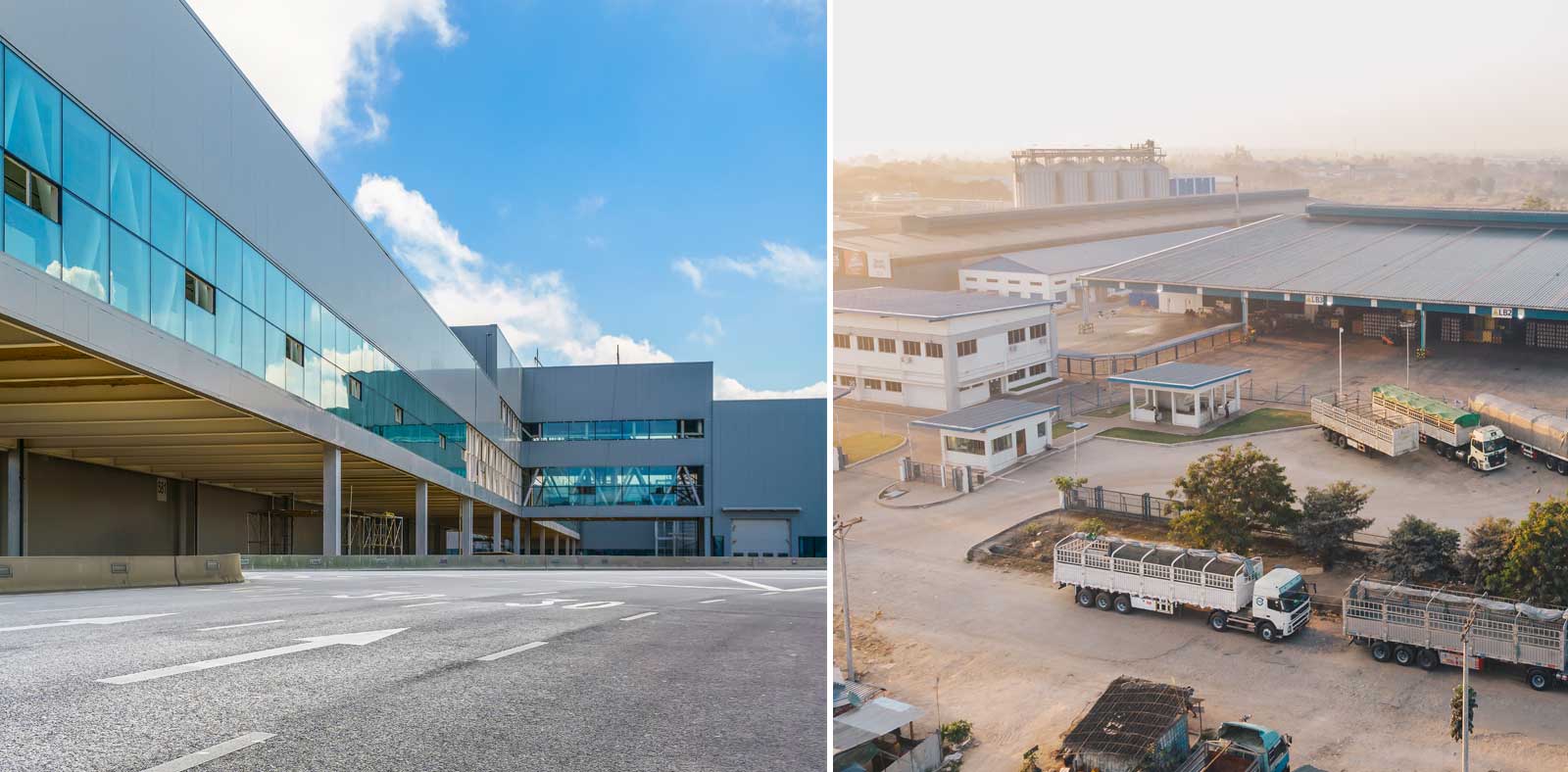 Our core strength is to ensure that everything from raw material procurement, manufacturing, employee management, stock and supply chain management to business intelligence and customer relationships, your organisation can reach its goals, thrive and achieve lasting success & overcome any challenges with the help of our Non-Invasive yet powerful Vastu Balancing Techniques and inexpensive remedies.
Does Vastushastra helps Industries their Purpose
Every space, building or structure is designed and built to fulfil some specific purpose. A pharmaceutical factory needs to produce medication and equipment which in turn is meant to provide healings to the ones in need, in a professional manner. The purpose of an automobile insutry is to product good quality and safe vehicles. A financial institution works on catering to the financial and wealth management. If the earth and structural energies of a particular space are not aligned with the purpose of that space, it cannot flourish in its purpose. The imbalances in those energies can be very well corrected and space can be programmed to get beautiful desired results.
Our Vastu solutions don't come out of a box ready to plug and play. We pride ourselves on identifying the client challenges quickly and designing strategies to address them, always keeping top of mind the client's need for minimal disruption. We make sure that along with your efforts, your space is also aligned to fulfil your goals.
Important Elements of Industrial Vastu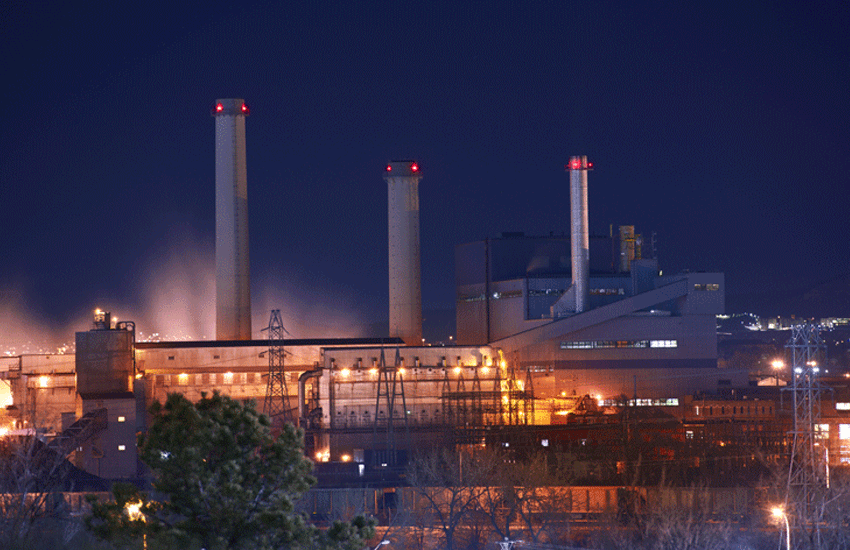 It is a prerequisite for existing buildings to understand the areas of concern and then only precise solutions are derives to avoid unnecessary hassles of constructional changes. Adding few points on solution centric approach of our best Vastu experts for industries.
Vastu Appropriate Location of Entrance/Gate
The entrance to the commercial premises or office governs what type of energy enters the business premises. Entrance in a positive direction attracts manifold business and growth for the business, and a negative or imbalanced entrance leads to losses or downfall for the business. In case the main gate is not as per Vastu preferred direction, our vastu experts are well equipped to provide the appropriate, non-demolition yet effective treatments to nullify the negative effects of that entrance. Having the entrance in a positive location or arranging vastu treatment if that's not in a good direction shall help your business grow.
Placement of Machinery as Per VastuShastra
Placement of machinery is the most crucial part of any industrial establishment. In Vastu terminology, we call it the heart of the factory. Any concerns with the machinery are bound to affect the complete process line thereby relaying the suffering to the finances & growth.
With proper guidance of a learned and best industrial vastu consultant, one can pre-determine the correct location of machinery as per its functioning, size & shape, weight, colour etc.
Due consideration must be given to the process line as well so as to avoid any practical challenges. In case, the process line doesn't allow the machinery to be placed as per Vastu preferred direction, our best vastu experts can figure out the alternatives or equally effective remedial measures.
For example – It is recommended to place the major fire related equipment or heating machines like a furnace or a boiler towards the South-East direction. But at times, process line doesn't allow the ideal arrangements. In such cases when ideal direction, say south east is not available for fire related process, the placement can be planned for other directions by providing sufficient treatment to neutralise its harmful effect to the business.
Also, one must ensure that the colour of the machinery is compliant to the direction it is placed in. If not feasible to maintain the same due to manufacturer's standard specifications, due consideration should be given to either relocating the equipment to the correct direction or vastu balancing be done at the existing location. For example – It is not advisable to place a blue or black coloured machinery in the fire directions as the same will interfere with fire and create disturbances.
In case of existing factories, where relocating or moving a machinery or any kind of renovation is a big task which may hamper the process line, best vastu experts worldwide have proven records of balancing the same with vastu treatments and removing the vastu defects from the same. With simple and easy practical techniques (No Yantra- No Tantra), relocation of big machines or reconstruction can be easily avoided.
Placement of Finished Goods & Raw Material as per Vastu Shastra
Where to place the finished goods or raw materials as per Vastu Shastra? This is important because the running of business depends on sale of goods. If goods are stuck and orders are nil, the production line comes to a stop. Thus, placement of finished goods should be decided as per proper knowledge of Vastu techniques to ensure smooth & running sale of products, thus avoiding any dead stock.
There are certain directions, which bear low energy vibrations and are not recommended for placement of goods. Goods, if placed there, seem to get stuck.
Directions from North-West to North are generally recommended as ideal directions for placement of finished goods, to boost the sales. However, this is subject to the type of product, orientation of the factory, flow of process line, colour of branding or packaging etc. This is decided post detailed vastu audit of the manufacturing facility.
Raw materials again hold equal importance as per Vastu Shastra. Correct placement of raw materials ensures lesser defective material and good quality manufacturing. It has been observed if raw materials are placed in the wrong direction, the wastage is more, leading to lesser efficiency of the manufacturing process.
Also, Vastu shastra guides with absolute precision the prime locations for placement of samples, high margin products which acts as a catalyst to sales and brand establishment.
Vastu for Office inside Industry
The location of office inside factory is important and is the driving force behind all business decisions and financial transactions. The office located in the vastu preferred direction attracts a much better business and optimises the potential of the factory. Generally, if the office is common including owner sitting, accounts, sales etc., our best vast experts recommend West direction as the ideal one. West direction is generally considered good for business purposes.
However, within the office, the sitting of employees, placement of documents, toilets, colour schemes etc. also to be duly considered. Sometimes, when staff is not able to deliver the desired output, there is a possibility that they are occupying some negative areas in the factory. By assigning appropriate energy locations to the staff as per their skill, one can yield high efficiency and optimum output from their man power.
Vastu Location of Industrial Utilities
The utilities form the core of any space, be it commercial or industrial, as per vastu shastra. These include water sources, water storage tanks, septic tanks, electrical mains, generators etc. Each of these utilities are important and relate to one of the five elements. Correct placement of the utilities as per Vastu Principles will help the business grow in leaps and bounds. The idea is to ensure the balance of five elements is well maintained in the space.
In case either of the five elements (Panchtatvas) is disturbed or imbalanced as per Vastu Shastra, it becomes clearly visible in terms of machinery breakdown, labour challenges, declining sales or falling revenue. In existing factories, a perfect balance of panchtatvas can be easily achieved through simple vastu remedial measures, under proper guidance of a learned vastu consultant.
Few quick tips for location of utilities in Industrial Vastu:
Water bodies, water boring & underground water tanks should be best preferred in Northern or Eastern directions, as per Vastu principles.
Electrical transformer, mains, generator etc. are best placed from South-East to South directions.
Spares room should be in the North-West direction.
Overhead water tanks should be towards West or South-West directions.
Labour quarters can be placed in North-West or South-East directions.
Location of Toilets & Pantry as per Vastu
Toilets, septic tanks and sewer manholes are drainage points and serve as disposal element in any space. Their placement is extremely important because a single toilet or septic tank in prime direction can rob the factory of the business it is capable of producing. For example – a toilet block in North direction may lead to low sales and below average revenue. Vastu treatments or relocations can prove to be extremely beneficial in such cases.
Similarly, kitchen or pantry belongs to fire element and must be placed in the fire related directions only. If placed in any other direction, it may cause the imbalance in five elements, thereby affecting the positive energy flow inside the factory.
Under the proper guidance of professional Vaastu experts, each direction in any factory can be used to yield its best possible attributes. We unknowingly create problems for ourselves by not following the secret principles of Vaastu Shastra that the universe has designed. Renovation or reconstruction are not always required to make a space Vaastu complaint. It is always said - work smarter, not harder. Just as a psychiatrist or a doctor tunes our brain to a positive frequency, so we feel happy and relaxed, similarly, programming the vastu of any space can solve many of the problems we think we have in life. Vastu correction techniques doesn't need any demolition or reconstruction to get the results even when applied to existing industries. Our world renowned vastu team has revived the locked factories and programmed them to generate profits in a short span of time.
Note - Avoid any demolition or reconstruction for the sake of Vaastu. Vaastu Devayah Namah solutions are designed to provide Vaastu Solutions with zero destruction. The above vastu advice is given by experts at www.vaastudevayah. com and is based on experience and knowledge. It is recommended that precise calculations regarding directions are followed for the best results
Avoid any demolition or reconstruction on the name of Vaastu Shastra.