Vastu For Commercial Buildings
The application of Vastu principles should be followed at all spaces. Be it our Corporate offices, Commercial complexes, our workplace, Malls, Resorts, Hotels, Banquets, Business Centres Restaurants, Hospitals, Schools, Salons, Banks or financial institutions , Vaastu plays a very important role everywhere and shapes up your business as per the its energy. Ranging from a small shop to a huge multiplex, the objective of business remains the same, i.e. to earn profits. If you dig further slightly, you will find almost all the popular businesses in your neighbourhood are following Vastu guidelines from the inception itself. There are exceptionally performing businesses, we all notice many times, but are not aware of Vaastu applications being followed. The good news is that with the application of relevant Vastu energy balancing techniques under guidance of an experienced & learned Vastu advisor, every business can do wonders and acheive exponential growth.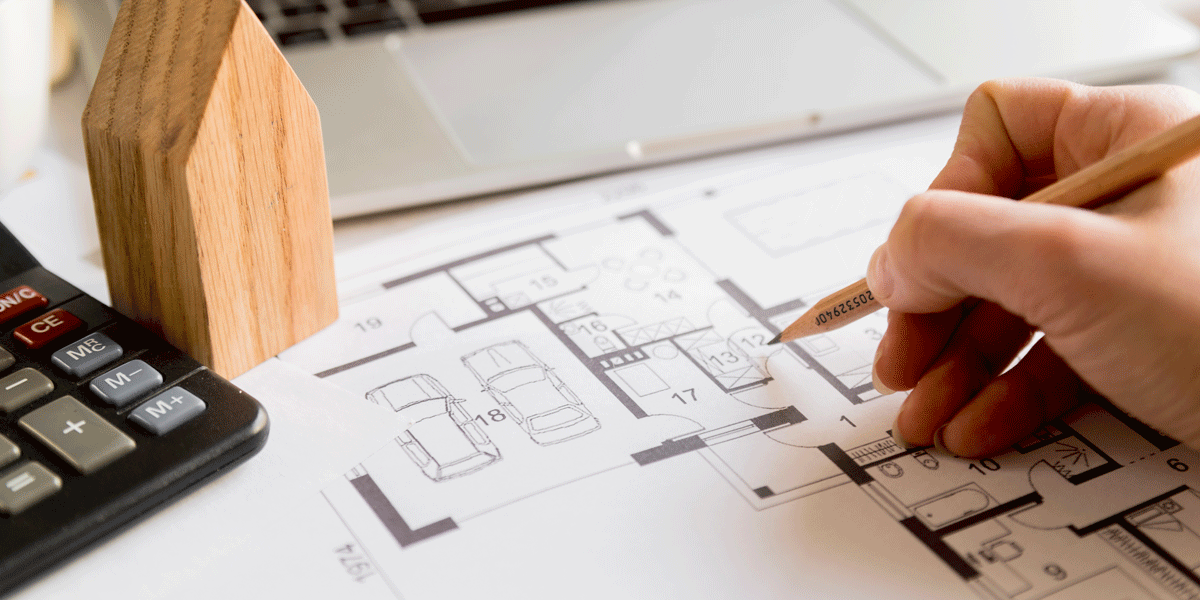 Why Vastu Shastra is important for Commercial Space?
Each one of us spend a good amount of our time not just at our residence, but also at our offices or workplace. Our offices, shop, showroom etc. i.e., at every space where we spend a good amount of time, vibrates with a certain energy as per its compliance with Vastu Shastra. The application of Vastu principles is observed and experienced in almost all spaces. Be it our corporate offices, Commercial complexes, our workplace, Malls, Resorts Hotels & Restaurants, Hospitals, Schools, Salons, Banks or financial institutions, Vaastu plays a very important role everywhere and can shape up your business as per your expectations.
Ranging from a small shop to a huge multiplex, the objective of business remains the same, i.e., to earn profits and serve the customers. If you dig slightly deeper, you will find almost all the popular businesses in your neighbourhood are following Vastu Shastra guidelines from the inception itself. There are exceptionally performing businesses everywhere, we all notice many times, but did not relate it to Vaastu Shastra. The good news is that with the application of relevant Vastu energy balancing techniques under guidance of a learned Vastu advisor, every business can do wonders and achieve exponential growth. Depending on the product or services and the process involved in the manufacturing process, with due consideration to the requirement of the market and which industry is it catering to, the industrial plants & offices can be balanced as per Vaastu Shastra for better productivity and higher gains. Vastu for offices & commercial spaces has shown miraculous results with our best vastu consultants without any renovation or reconstruction.
It is always recommended to design a Vastu compliant commercial space by following all the relevant Vastu Shastra principles to enhance the output of your efforts and resources. But sometimes due to never ending challenges, an existing space may also need Vastu Shastra balancing. Experienced team of Vaastu Devayah Namah has best Vastu consultants for commercial spaces who carry rich Vastu experience of working with many Multinational companies and have served Vastu consultancy for their commercial units in different countries across the globe. Needless to mention that the results have always been encouraging for the promoters.
VDN Commercial Vastu Experience
Our Vastu consultants serve the scientific and authentic Vastu Shastra services which act as a bridge in between Wishing & Accomplishments for the business owners. Complying the business premises with Vastu Shastra ensures growth & sustainability of the businesses. We aim to help our clients in creating successful businesses and world-renowned brands through our Vastu Shastra Consultancy Services. What we understand about businesses is that they are growth oriented. Growth never happens by mere chance but is an outcome of various factors. By aligning the business premises with our proven & tested Vastu balancing techniques, we ensure that the business space is tuned to grow in leaps & bounds.
Our Best Vastu Consultants believe in serving the most scientific and logical Vastu consultancy across the globe, without any demolition or reconstruction. We expertise in provide simple, yet effective Vastu solutions which syncs with the look & appeal of the place in a pleasing manner.
Purpose of the Business – Important for Vastu Implementation
Vastu solutions must be designed and implemented as per the purpose of the business. Every business has a unique purpose. For example – A showroom or shop focusses on sale or goods or services, a hospital focusses on healing, a hotel or restaurant works on serving leisure for the customers. It is important that the purpose of the space is identified and the Vastu Shastra techniques are well applied to fulfil the said purpose, in order to enhance business growth. This gives the business a winning edge over others.
Vaastu Devayah Namah is a team of Best Vastu Experts for Commercial Spaces
Vastu for Corporate Offices
Vastu Shastra is of prime importance while planning the interiors for corporate offices. The location of team members with respect to vastu ensures they deliver the quality performance and as a result benefit the company. Our best vastu experts ensure correct locations is defined as per activity of the team. For example - Accounts team should sit in South-West or West Direction, to achieve accuracy in financial transactions. Marketing team should sit in North to get more orders or in East to establish connectivity with the clients. Placement of branding posters, documents, meeting halls etc. also if planned as per vastu gives the company a better position among its competitors.
The first & foremost thing to consider while balancing a corporate office as per Vastu Shastra is to align the sitting locations for staff & owners as per the nature & profile of their work. The challenges that are commonly faced in offices are low productivity, lack of teamwork, lack of coordination among the employees etc. To counter the said challenges and even more, it is required the office be designed in compliance with Vastu Shastra or an existing office be tuned to Vastu Sastra with the best possible non constructional Vastu techniques. The direction of sitting for employees & teams be decided in compliance with Vastu Shastra.
For example – the marketing & sales team be allotted East & North directions for their seating, he accounts team be given South-West & West directions and the MD rooms can be located in West or North directions. The locations for reception, toilet blocks, pantry, document storage, meeting rooms, utility etc. are all important as per Vastu perspective and must be placed in the appropriate direction, or given due treatment. A Vastu compliant office paves a smooth way for better efficiency of employees, improves teamwork, results in better productivity which in turn brings the desired growth for the office. Placement of brand boards throughout the office must be taken care in terms of direction and the colour schemes.
Vastu Balancing for Malls | Shopping Complex | Showrooms | Shops
The core objective while implementing Vastu Shastra for malls, shopping complexes, showrooms etc. should be to attract abundance of customers. Secondly, it should be balanced well enough in terms of Vastu that the customer footfall turns into good number of sales for the shops & showrooms and obviously provide a good shopping experience to the customer as well. It is observed a fully vastu compliant shop or showroom attracts the most customers and experiences rising sales at all times. It is because the elements of Vastu Shastra, mainly the entrance, the placement of selling products/services, the direction of cash counter, the colour schemes, the location of branding etc. are all in accordance with Vastu Shastra. For example – if prime products yielding high margin are placed in North direction, it will boost the profitability. Brand board placed in the showroom, if placed in South & North-West (as per the colour schemes) will improve brand recognition and fame. If either of these elements, and even much more, is placed in the wrong direction, it causes unsatisfactory sales and thus leads to declining business. Thus, Vastu shastra be given due importance in planning shops, showrooms & malls.
While designing the shops, showrooms, sales outlets, if Vastu is considered in a professional manner, it increases sales and profits. The placement of selling goods and products is most important. The goods placed at the right place is sold quickly than the ones placed in the low energy points of the shop. The placement of cash box / billing counter decides the profits/sales of the showroom. Also, trial rooms, entrance, interior colours, mirrors etc play a cruicial role in the vastu balancing of any commercial complex.
Vaastu Devayah Namah experts are the World Best Vastu Consultants for Offices, Showrooms, Malls, Commercial complexes, Market complexes, Office Complexes & Builder projects in India. Builder Projects developed under the guidance of Vaastu Devayah Namah are flourishing and are strongly established in the market.
Vastu for Hotels | Resorts | Restaurants
The purpose of a hotel or resort is to serve leisure and relaxation, bundled with a happy stay & good food, topped up with outstanding hospitality. Thus, prime focus is laid down on designing a space which ensures absolute rejuvenation. First & foremost, the space should have a positive entrance to attract abundant of customers. Then the location/direction of the elements such as the building area, reception, bar area, restaurant, spa, play area, swimming pool, green belt etc. should all be decided as per the principles of Vastu Shastra. Either of the element placed wrong can badly affect the customers inflow. Not only this, if the cycle of panchtatvas (five elements of nature) present in the space is disturbed, it ultimately affects the positive vibration in the property, which in turns leads to customers not feeling rejuvenated. For example – a swimming pool should be preferred towards north or east directions, the reception towards the north-east, the accounts area towards south-east, owner office in West, marketing & sales team towards east direction etc. If all the activities as mentioned above are well planned in accordance with the principles of Vastu Shastra, the clients are satisfied which in turn increases popularity. While planning the hotel, utmost care is to be taken while deciding the placement of brand boards and the colour schemes for the interiors. These aspects are often ignored, but can play a major role in success of the brand, if placed in Vastu preferred direction.
Vastu for Hospitals | Medical Centres | Pathology Labs
The prime objective of any hospital or clinic is to serve healing to the patients. If the objective of healing is fulfilled, the said hospital is considered successful. Only when a patient goes fully recovered & satisfied, he spreads the word, comes back next time when in need and even refers his friends & family to that hospital. Thus, when implementing Vastu solutions in a hospital space, the major thing to be kept in consideration is that the hospital delivers "Healing" in the best possible way. For this, the north of north east direction of the plot should be checked and balanced well. Utmost care should be taken that this direction is not defective by any means i.e., either a toilet, septic tank, pantry etc. is not placed in this direction. This direction is the one that represents the quality of healing and should be utilized for sitting of doctors. It has been observed a doctor sitting the vastu preferred direction delivers the best advice and patients recover much quickly with his prescribed medicines. Apart from this, the location of ICU, Pharmacy, Operation Theatre, Reception etc. must be in compliance with the principles of Vastu Shastra. Also, the colour schemes should be chosen as per Vastu to promote the vibration of healing in the space.
Vastu for Schools | Vastu for Colleges | Vastu for Educational Institutes
Schools, Colleges, Educational Institutions are meant to deliver the best education and build futures of students. Thus, when designing a school as per Vastu Shastra, focus should be on the directions which are responsible for imparting quality education in the best possible way. South West & West of South-West are the prime directions responsible for maintaining the aura of the space to ensure quality education. Thus, while designing a school, these directions should be kept free from any negative element like toilet block, septic tanks or any colour schemes that is not compliant to Vastu Shastra. The location of classrooms, science laboratories, library, play area, swimming pool, music rooms etc. should be planned as per Vastu Shastra. Also, the colour schemes, should be decided in compliance with Vastu Shastra. For educational institutes, the classrooms for students planning for competitive examinations should be planned in Northern directions. In case of existing buildings, do not break for the sake of Vastu Shastra, as with the developments, treatments without demolition are well effective, if implemented under the able guidance of learned Vastu professionals. Just by relocating the correct activity & placements as per Vastu Shastra, Vastu can be implemented to bring magical results.
Vastu for Banks | Vastu for Financial Institutions
A bank or any financial institution is meant to serve the purpose of lending money or keeping the money safe, and also earning some bucks on the deposited money. Vastu must be considered in detail while designing any financial institution. Starting from the placement of Cash Counter or Teller area, which is of utmost importance since all financial transaction take place here. The placement of cash counting machines, documents, seating of accountants etc. are to be in the best possible direction available. It is preferred to be in South-East, North or West for maximum benefits. Secondly, the placement of Vault or Locker is again a major focus area and should be mandatorily chosen with precise calculations under the guidance of a highly skilled Vastu professional. Placement of Vault or Cash counters in the negative directions can hugely impact the financial institution. Not only limited to this, but the entire premises should be designed in a Vastu compliant manner, including placement of brand boards in the correct location, allocating rooms as per work profile in specific directions to comply Vastu principles, the choice of colour schemes, the placement of documents, location of toilet/pantry etc. This allows a smooth cash flow in the premises, and is both beneficial for the customers & the financial institution.
Vastu for Rejuvenation Centres | Wellness Clinics
The techniques of Vastu Shastra also apply to Wellness Clinics, Salons, beauty parlours, Spa Centres and have proven to be very effective in increasing the customer footfall. Many things need to be checked and complied to the principles of Vastu Shastra. Starting from the entrance which should have a highly positive vibration so that the customers entering the place feel elated and opt for availing the services. The cash counter must be placed in the right direction as the conversion/business happens there. South-East or North is the preferred direction for cash counter. The placement of promotional offers, schemes & price list is highly important and must be placed in North of North West to attract the customers for availing the offers. Not only this, even the direction where products are placed for sale must also be chosen as per Vastu Shastra. The placement of brand boards in the correct place as per Vastu further ads to the brand building and the salon earns a good name & fame. At all times, care should be taken to prevent any important activity like cash counter, selling products, owner sitting etc. in the low energy areas, which are defined as per the shape & orientation of the property. Also, placement of mirrors and the choice of colour schemes while planning the interior of the space should be absolutely in sync with Vastu Shastra.
Under the proper guidance of learned & experienced Vaastu professionals, every direction in any commercial space can be very well utilized to serve the best possible attributes. We unknowingly create challenges for ourselves by not complying to the guidance of Vaastu Shastra that the universe has designed. Renovation or reconstruction are not always required to make a space Vaastu complaint. It is always said - work smarter, not harder. Just as a psychiatrist or a doctor tunes our brain to a positive frequency, so we feel happy and relaxed, similarly, programming the vastu of any space can solve many of the problems we think we have in life. Vastu correction techniques doesn't need any demolition or reconstruction to get the results. Our world renowned vastu consultants have revived the closed businesses and programmed them to become renowned brands in a short span of time.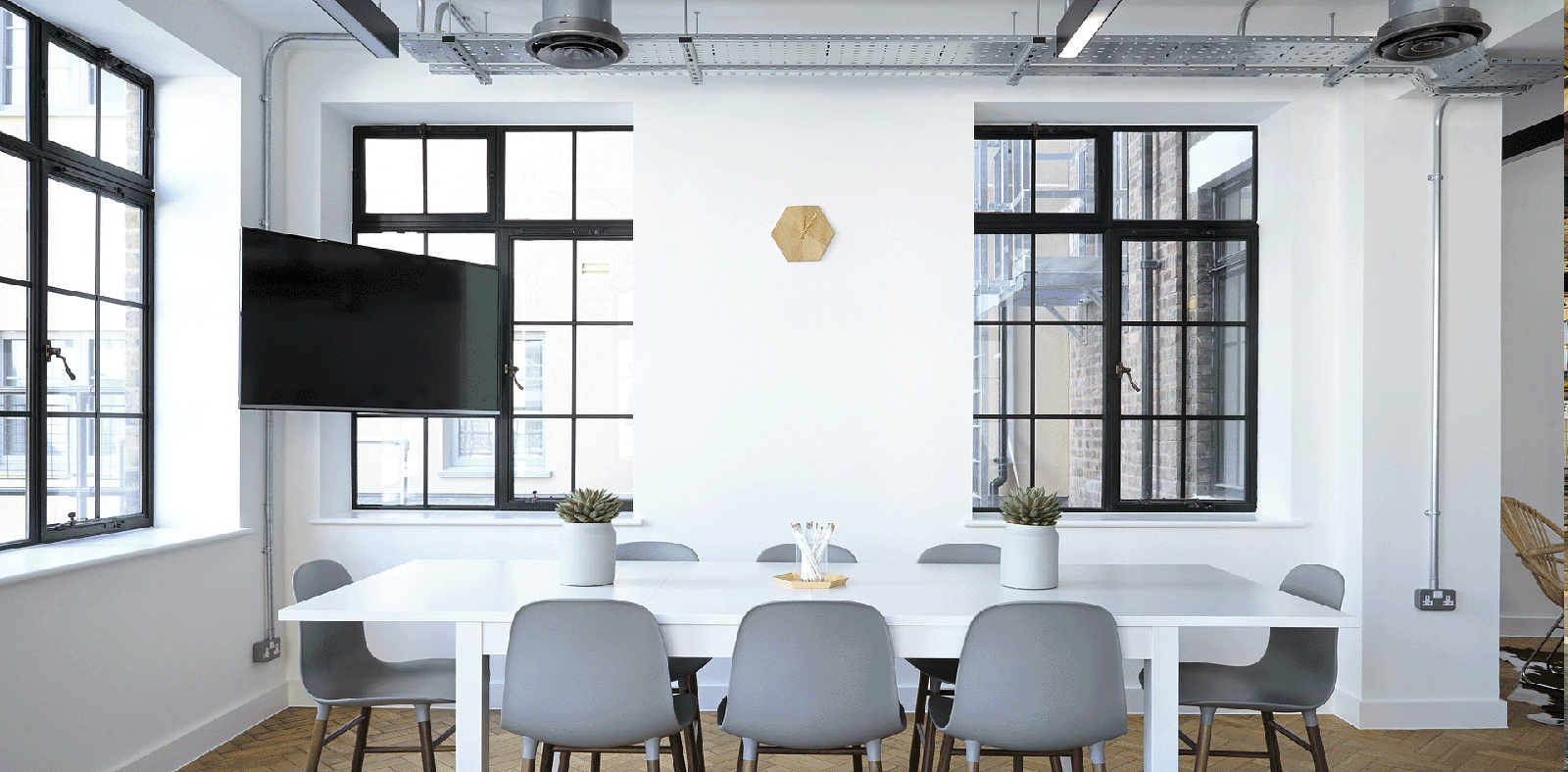 Important Elements of Commercial Vastu
It is of prime importance for existing commercial spaces that the areas of concern and the desired goals be clearly understood, before precise Vastu Shastra solutions are implemented so that any constructional changes can be avoided. Below mentioned are the few points that should be considered for Vastu Solutions for commercial spaces.
Main Entrance Gate Vastu for CommercialEstablishment
The entry or main gate to any commercial premises decides, to a large extent, the destiny of the business running in that space. A negative or non Vastu compliant entrance gate may cause hurdles and downfalls in the businesses. A positive & Vastu compliant entrance, or an entrance that has been well treated as per Vastu Shastra, by a learned Vastu Professional, is sure to attract abundance and great fortunes in business. It is a myth that a south face entrance is inauspicious. In reality, every direction can be very well utilized to create a Vastu Perfect entrance. All what you need is precise calculations by a Vastu expert for the location/placement of gate in that direction.
Which is the best Direction for storing Ready Goods as per Vastu Shastra?
The right palcement of ready goods is crucial because the success of any business ultimately depends on the sale of products. If sale of goods is stuck and orders are not as required, the production suffers. In order to ensure that the products are services are sold regularly, the direction for placement of samples & selling products must be decided as per proper knowledge of Vastu techniques and avoid any dead stock.
Some directions in any space, carry low energy vibrations and are not beneficial for placement of selling products. Goods, if placed there, seem to get stuck.
Directions from North-West to North and East are generally preferred and ideal directions as per principles of Vastu Shastra for placement of selling products, to boost the sales. However, this is subject to the type of product, orientation & shape of the building, colour of branding or packaging etc. This is decided post detailed vastu audit of the commercial space.
Best Placement of Raw Material as per Vastushastra
Raw materials and resources again hold equal importance as per Vastu Shastra. Correct placement of raw materials ensures lesser defective material and good quality manufacturing. It has been observed if raw materials are placed in the wrong direction, the wastage is more, leading to lesser efficiency of the manufacturing process.
Also, Vastu shastra guides with absolute precision the prime locations for placement of samples, high margin products which acts as a catalyst to sales and brand establishment.
Location of Sitting as per Vastu Shastra
Vastu Shastra must be well considered while choosing the sitting location of employees & owners. This must be chosen in accordance with the profile of employees, the nature of job, the type of business etc.
Owner Sitting – Generally, A business owner sitting should be preferred in West or North direction. However, depending on the category of business, more precise location can be decided. For example - a jeweller, stock broker, owner of a financial establishment should occupy West direction to improve gains & profits.
Employee Sitting – Team or employees should be allocated the direction based on their work profile. Sales & marketing team, customer relations team should preferably occupy North or East direction. Skilled or technical person should occupy South-West direction. Those into designing work should occupy East of North-East direction.
The magic of Vastu Shastra works amazingly when we allocate the correct direction to each individual in the working space as per his/her profile.
Location of Utilities
The utilities form the core of any space as per vastu shastra, be it commercial or industrial. These include Electrical Mains & Distribution, Water sources, Water storage tanks, Septic tanks, Generators etc. Each of these utilities are important and relate to one of the five elements. Correct placement of these utilities as per Vastu Principles helps the business grow in leaps and bounds. The intent is to ensure the balance of five elements is well maintained in the space.
In case, either of the five elements (Panchtatvas) is disturbed or imbalanced as per Vastu Shastra, it becomes clearly visible in terms of declining sales or falling revenue for the business. In existing factories, a perfect balance of panchtatvas can be easily achieved through simple vastu remedial measures, under proper guidance of a learned vastu consultant.
Quick Vastu tips for directions of utilities in commercial vastu
North and East are the best directions as per Vastu Shastra to plan for any water related activity like swimming pool, water fountain, water boring or underground water tanks etc.
South-East to South should be preferred for electrical room, generator or invertor etc.
The North-West direction is best suited for spares.
Overhead water tanks should be preferred towards West or South-West directions.
The Vastu preferred direction for support staff & helpers is North-West or South-East directions.
Vastu Location for Locker/Cash Box
Location of Locker/Cash Box as well as other Objects matters. Cash Box, If placed in accordance with Vastu ensures running cash flow for the business. For-example -
Cash box in South-East Direction Ensures regular cash-in-hand. Cash box in West is good for fetching optimum profits.
Location of Toilets & Pantry
Toilets, septic tanks and sewer manholes are drainage points and serve as disposal element in any space. The direction in which these elements are placed is of much importance because a toilet or septic tank in positive direction can rob the factory of the business it is capable of producing. For example – a toilet block in North direction may lead to low sales and below average revenue. Vastu treatments or relocations can prove to be extremely beneficial in such cases.
Similarly, kitchen or pantry belongs to fire element and must be placed in the fire related directions only. If placed in any other direction, it may cause the imbalance in five elements, thereby affecting the positive energy flow inside the factory.
Related Posts:
Effect Of Geopathic Stress in an Industry
How Vaastushastra Benefits in Business Growth