Vastu for Constructions
Vastu shastra is the Indian version of Feng Shui. It is based on the concept that life energy flows in eight different directions in our homes and other structures. These directions are known as Vastu Vargas. We all know that prosperity, health, and harmony can be gained by enhancing the positive energy flow while restricting or eliminating the negative energy flow. If the positive Vastu energies are created in your home, they can turn your house into a divine abode bringing happiness, prosperity, and peace.
Vastu, the traditional Indian science for architecture and interior designing is gaining popularity in the real estate and Vastu for construction industry too.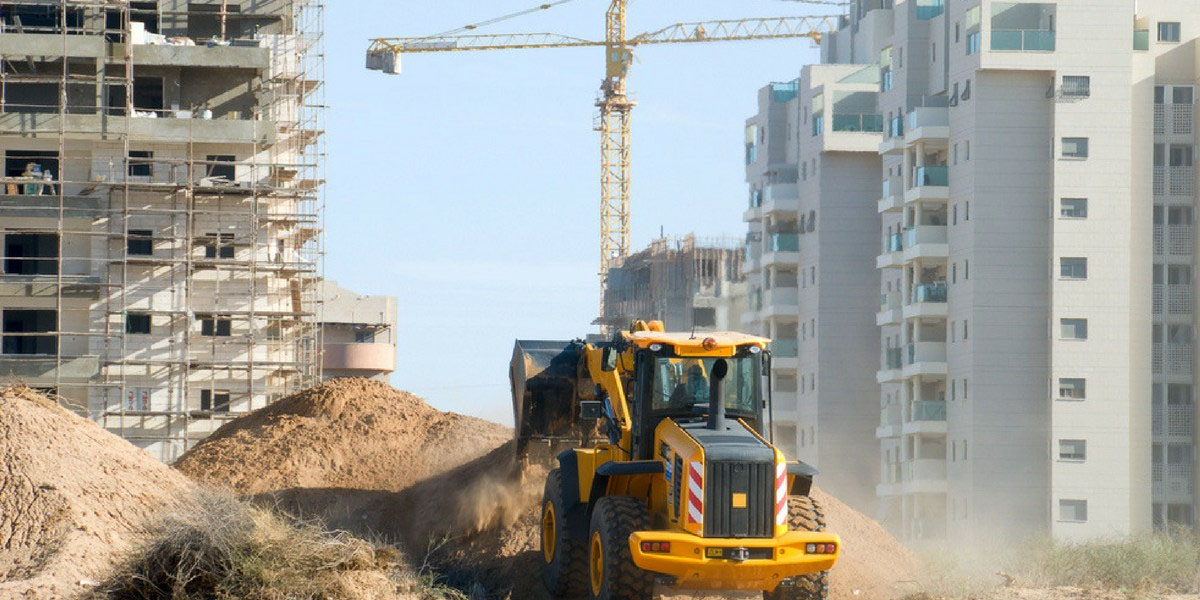 Before discussing Vastu-related issues and problems faced by people today, first, let's know about Vastu and its benefits:
Vastu Shastra is primarily a manual of architecture and building construction and construction, and primarily applicable to the Vastu pacifies the various energies present in the environment. As per Vastu shastra, in urban areas, one could purchase an apartment/ flat either ready-to-move-in or under-construction.
Vastu for Constructions: The Science of Spirituality and Architecture
It would be difficult to construct a house on a plot in such areas as it involves huge expenditure apart from other factors such as binding legalities and other conditions. This apart, there may not be even much scope for the individual to exercise free will in matters such as choice of location or orientation of the building.
In the present scenario, the housing market all over the world is very competitive. In fact, in India, 50% of families build a house on a plot of land either rented or purchased. In India, Vastu compliance is practiced primarily for the selection of land and construction of flats. In the present context, the laws related to property transactions are quite complicated due to the bureaucracy involved in them. Lucky for you, there's an expert that's Vastu for Construction ready to guide you through building or getting a flat built according to Vastu norms; Vastu Devayah Namah!
Here at Vastu Devayah Namah, we follow a totally scientific approach and combine all five elements of nature that include Fire, Water, Earth, Air, and Space. Unlike other companies that offer a simplistic perspective of theories related to Vastu shastra which causes a lot of chaos in one's space and life on a routine basis, we combine a scientific & logical look from all angles to ensure optimum output from our efforts.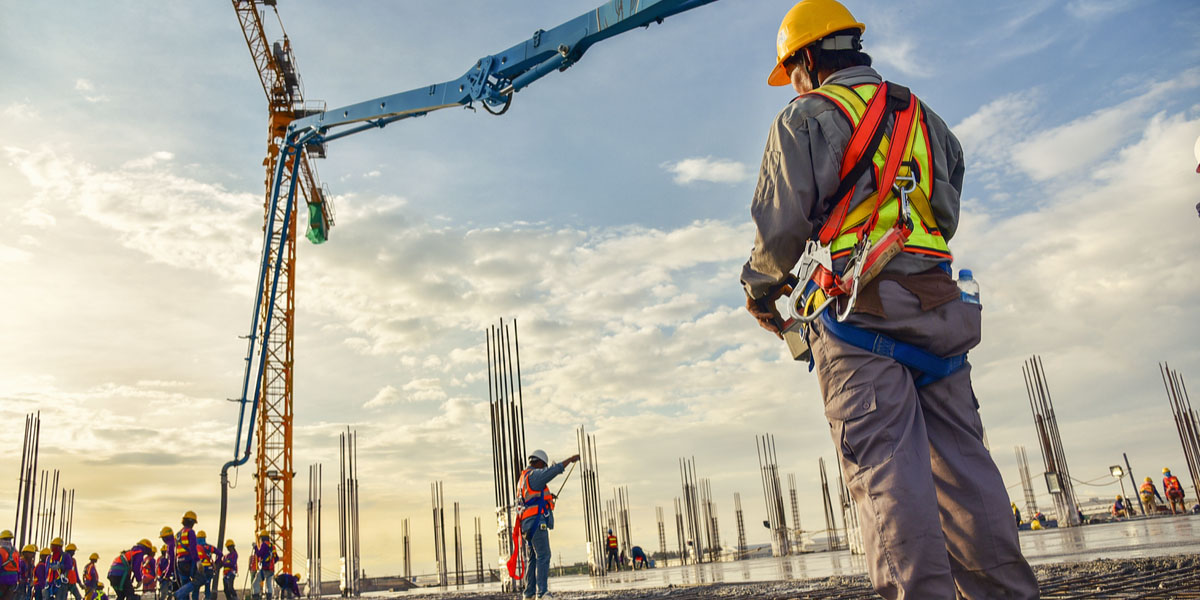 What Vastu for Construction Comprises
Vastu for construction deals with the construction of a building or house on a plot of land. A house is constructed following the guidelines and principles of Vastu & Vastu for construction. Vastu deals with the selection of the plot and its orientation, direction, and alignment. The building materials used affect the energy flow in a house. When a house is built in line with the principles of Vastu, it gets an everlasting flow of good energy from all directions, which can save one from many difficulties in human life.
In simple words, the Practise of Vastu Shashtra Practised in accordance with Vastu rules gives a better living environment making life happy and contented. It includes even the design of the gate, construction of drains, arrangement of roads, main gate entrance… your name. So if you want to get your house constructed according to Vastu Shastra you need an expert and experienced Vastu Expert for Construction who can guide and assist you in selecting a plot and constructing the building in the right way.
Vastu for Construction and Best Vastu Consultancy
The first step is to find out if it is even possible to build a home on the plot. Is the plot aligned correctly? Do yourself a favor and don't build a new home on a plot that doesn't have the right orientation. Build your flat in Bangalore with an experienced Vastu guide to orientate your floor plan correctly.
Are there any obstructions on the land? Is it clear of debris, close to neighbors, land not prone to wind damage?
One of the core aspects of Vastu is land analysis. Vastu requires your land to be in alignment with the universe, so it leads to fruitful results. The core of Vastu is not about wealth and vain accumulation. It is about allowing yourself to receive good things through your actions. If you act with wisdom, if you act with integrity, then your home will allow that positive energy to manifest - you just need to facilitate it correctly.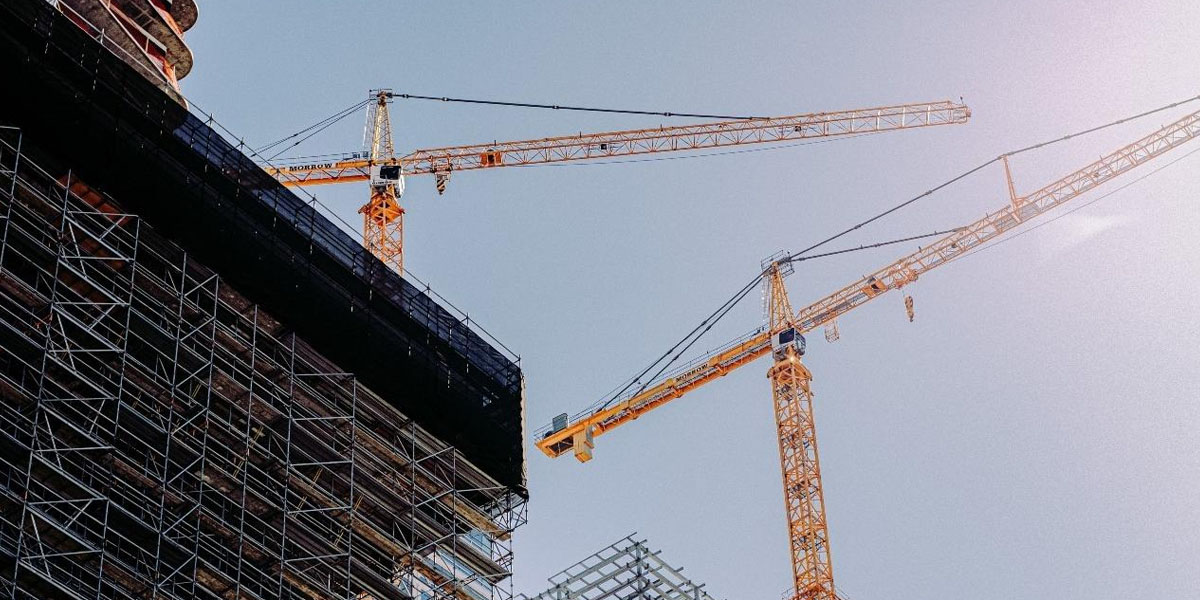 Things One Should Keep in Mind while Planning Vastu During Construction
According to our Vastu Consultants for Construction at Vaastu Devayah Namah, there are various factors to be considered while thinking of purchasing a flat in urban areas. These aspects include location, size, design, quality of construction, and even the Vastu of the property. Let us see if Vastu can influence our lives or not by looking at various positive and negative aspects of a flat constructed according to Vastu.
There are two considerations that are necessary for vastus to be considered feasible. Firstly, it should be an independent entity that can be built on its own without affecting the surrounding premises. Secondly, adequate open space has to be provided in all directions of the property. Where these conditions are available, it is worthwhile to make use of Vastu shastra principles. The Vastu Shastra, while addressing the construction of a house, implies that it is the prime influence of the confines of a building that largely influences a person's life.
Vastu for Constructions - Ancient Vedic Science of Design
While a house can be built anywhere on the face of the earth provided it is constructed in accordance with its astrological chart, Vastu shastra prescribes certain rules within which construction should be carried out. Subsequently, it is this area on which a house is built that mainly influences one's life.
In our country, Vastu is followed in construction from the very early days. In fact, it is still being followed with a lot of zeal and enthusiasm even in modern constructions. Vastu can be consulted for all varieties of constructions like residential houses, commercial buildings, farmhouses, shopping malls, etc., no matter they are constructed on a plot or multi-story apartments. In earlier times, life was much simpler as compared to the present. In those days, following Vastu Shastra was deemed as a must as it could impact not only your physical health but mental and emotional status as well.
Most of the people were living in small houses or huts at that time. Nowadays, due to development in technology and convenience, people have shifted from small houses/huts to big apartments and sheds and find it difficult to achieve the right amount of harmony through Vastu, in the case of the expert Vastu for Constructionsat Vaastu Devayah Namah can be a great help for you. Visit our website to know more about our services and get in touch with us to start your journey to a better life and better living space.