Vastu for Farm House
Vastu Expert & Consultant for Farm House
How are the structure of our house and the placement of its walls, pillars, and windows constructed? Does the property we live in or own, and where we put particular furniture or placed lights matters under Vastu; whether we should keep our beds to the North-East side of the bedroom; which way we should face while taking bath; whether we need to place a certain lamp on a particular corner; whether we need to install a swing in such and such part of our home. There are many such questions that arise in one's mind as to what is the procedure if we want to balance our space with Vastu for Farm House.
Vastu shastra is a science, which shows us the physical and spiritual health of a building taking into consideration numerous factors like shape, orientation, location, direction, etc. If the principles of Vastu Shastra are applied in a building at its creation stage, one can enjoy all the luxuries of life by just being in that place, without any extra efforts & expenses.
Vastu Shastra is an ancient architecture of living that has been designed to ensure our overall happiness. The study of this principle takes into account all living beings around it - the master, the children, staff, and so on. It can be practiced in small dwellings as well as in huge farmhouses. There are many studies that show that Vastu is the solution to your problems. Take a step towards leading a peaceful life with your family by designing your house or farmhouse as per Vastu Shastra.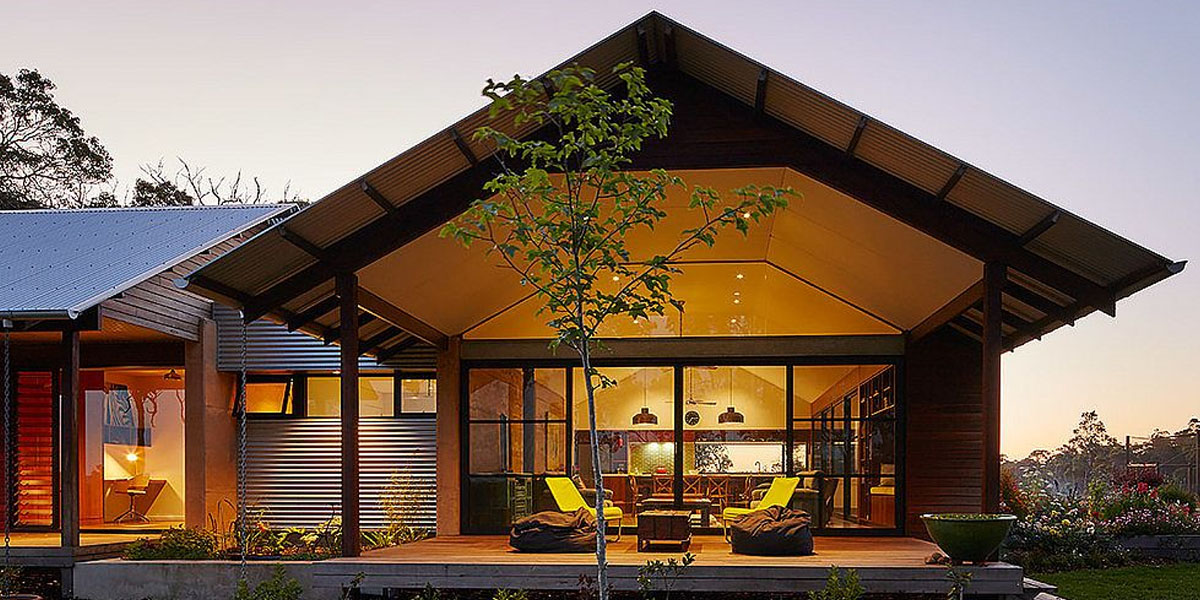 Everything You Need to Know About Vastu for Farm House
How does Vastu for FarmHouse Works?
There are two basic parts in Vastu Shastra for Farm Houses. The 1st part is to locate the plot in an auspicious manner. The second part is to construct the building with the use of Vastu principles. These principles regulate our life positively. These principles are aimed at satisfying not only ourselves but also the nature, which is around us. Vastu Shastra is a vast and highly complex study of the interrelationship between a structure and its surroundings. Ancient Indian texts proclaim that a building's orientation, its position with respect to the cardinal directions, the shapes of the construction materials, and many other factors can have a powerful effect on those who live or work inside.
When it comes to building a house, there are so many factors you need to take into account. But what happens when you've considered everything and your new home still feels like a bad fit? Imbalance is everywhere, but Vastu Shastra can help—with ancient wisdom and modern applications. Farmhouses can be built following Vastu rules. These rules ensure a healthy environment and positive energy. This environment not only benefits the residents but also the nature around it. Creating a farmhouse that compliments the land is only the beginning. It's just the start of developing a house that aligns with your needs while being respectful to nature.
If you are planning on building a new farmhouse, then the first thing that comes to your mind is how your new house will look. Does it have a nice landscape with trees planted along its boundary? Does it have an amazing view from the terrace? Or whether you will get sun rays in your home at noon? I'm sure, all of these factors will affect you when you plan to construct a farmhouse, and finally, See that you reach your destination of the best Vastu Expert for Farmhouse in town, Vaastu Devayah Namah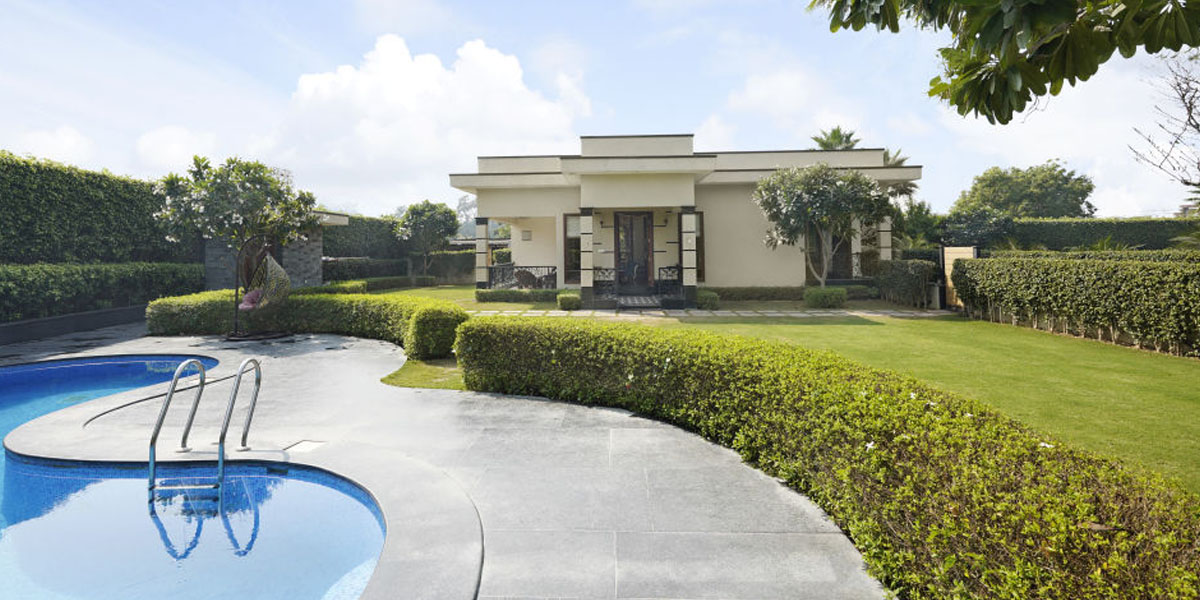 What difference can our Vastu solutions make in your personal daily life?
We at Vaastu Devayah Namah, create harmony and happiness for people all the time. The Vedic science of Vastu is not just for homes and businesses but can be applied on a personal level to bring about substantial changes in life. What you put into your life is what you get out of it. Applying Vastu concepts on a personal farmhouse, you will find that differences within yourself diminish, giving rise to increased confidence, efficiency, resourcefulness, and abundance. We are a team of dedicated, Certified Vastu Experts for Farmhouse and other aspects, in addition to being in the field of Vastu for many years.
We know in our hearts that Vastu is not blind superstition but nature's law. Hence, when you consider us, you are considering a team who are well aware not only of theory but also the practical aspects of science. We are aware of what needs to be done when you are constructing new buildings or renovating your existing buildings according to all rules of Vastu.
We can improve your overall level of success by providing you with effective solutions to all the challenges in your life. Vastu is not just another form of philosophy or spiritual practice, but a practical science that influences the environment around us. It is an ancient science based on the fundamental principle that man and his activities can positively or negatively influence and impact his surroundings and also that the surroundings and their attributes affect Man too.
But why should you bother yourself with the concepts of Vastu?
The reason is pretty clear, that our surroundings are capable of creating positive or negative vibrations around us. And this directly affects our thoughts, emotions, attitude, and thereby the actions taken by us, for better or worse. There are many books and websites that talk about Vastu. But most of them don't contain practical tips to apply the principles of Vastu in daily life. Worry not! Because Vaastu Devayah Namah will be sharing all the tips on living, working, eating, and sleeping based on Vastu Shashtra.
Vastu development is very essential for any houses, offices, malls, apartment complexes, or any other construction. Vastu development is the calling card for your success. If Vastu is not followed in your house/office/mall/building etc the end result doesn't seem to be very auspicious. So without any further delay visit our website and get the opportunity to collaborate with the best Vastu for Farm House in Town to draw your dream farmhouse.