Reason & Logic behind Ganesha Idol Immersion
।। ॐ गं गणपतये नमः ।
Greetings on the Auspicious occasion of Shri Ganesh Chaturthi.
Shri Ganesha, is the Lord of New Beginnings and remover of obstacles. Ganesh Chaturthi is a Hindu festival celebrated with great pomp and show, and marks the beginning of a prosperous and joyous period of festivities.
In some parts of our country, it is customary that people invite Lord Ganesha to their homes on Ganesh Chaturthi and bid him goodbye and immerse the idol after few days. But this is not universally appropriate. Who we are to immerse the idol and bid goodbye to the lord of new beginnings for one year when all our customs, rituals, celebrations, festivities, Diwali Poojan is incomplete without him. Shri Ganesh ji is also worshipped as the Remover of Obstacles, If we give him a farewell, whom will we turn to then?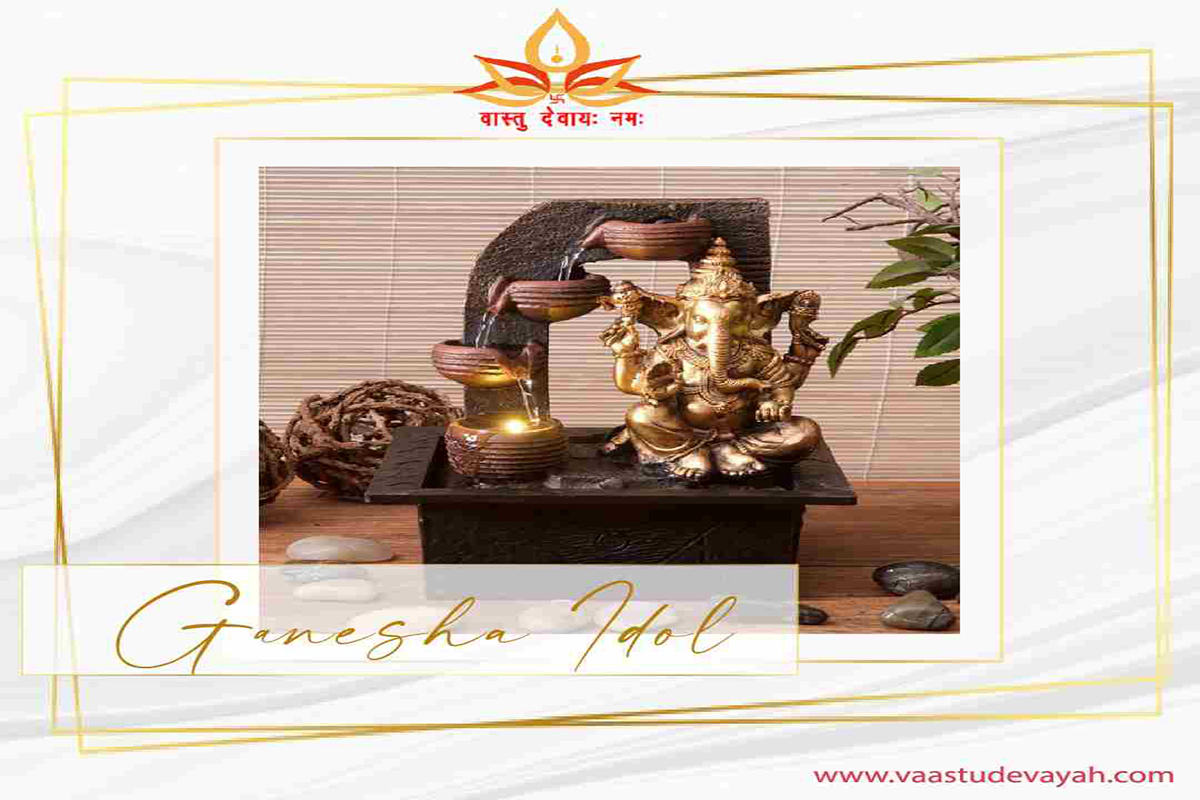 Have you ever wondered why Ganesh Ji idol is immersed at some places?
In today's day and age, everyone is rushing with the trend, copying what others do, mostly without having the proper knowledge & logic behind rituals. It is important that we dive deep into the science and logic behind rituals. It has become a common practice today to keep a Ganesha idol at home during the Ganesh Utsav, without knowing the real sense behind the same. This 3, 5, 7 or 11 day ritual is followed by immersing the Ganesh Ji idol and offering him a joyful farewell, which is not the right thing to do (except if you are staying in Maharashtra).
It is a sincere request that we should absolutely place Ganesh Ji idol at home, celebrate & enjoy the festival, but we should NOT IMMERSE the Ganesh Ji idol. Ganesha immersion (Ganesha Visarjan) is to be followed ONLY in Maharashtra.
Let us understand the reason & logic behind why we should not immerse the Ganesh Ji idol.
This goes back to a short story when Lord Ganesha went to Maharashtra as a guest upon being invited by his elder brother Lord Kartikay, King of Lal Bagh. During the tenure of Lord Ganesha's stay in Maharashtra, Goddess Laxmi and Lord Ganesha's wives Risdhi & Sidhi also happened to stay there. This proved extremely beneficial for Lal Bagh, filling the kingdom with wealth & prosperity. Thus, Lord Kartikay honored Ganesha to be the king of Lal Bagh for the tenure and this time period began to be celebrated as Ganesha Utsav in Maharashtra.
Now, elsewhere in India, Lord Ganesha is considered as the owner of our house. So, we are not supposed to bid him goodbye at any point of time. By immersing Ganesh Ji idol, firstly, we are forcefully bidding goodbye to Lord Ganesha, secondly we are also unknowingly serving a farewell to Goddess Laxmi, Ridhi & Sidhi, who, when gone, would create scarcity at our place. We celebrate Ganesha immersion with Joy and pray to Ganesha to visit us the next year. By doing this, we are establishing a disconnect for another year. Imagine how you would be able to pray to Ganesha, Laxmi, Ridhi & Sidhi ji during Navratri & Diwali, when you already bid them goodbye for the entire year?
Thus, it is recommended that we place Ganesha ji idol at our place, celebrate with joy, but do not immerse or bid goodbye to Shri Ganesha once the festival ends.
ओम एकदंताय नमो नमः।।
What are the best mantras for Ganesh Chaturthi?
Ganesh mantra for wealth
"Vakratunda Maha-Kaaya Surya-Kotti Samaprabha Nirvighnam Kuru Me Deva Sarva-Kaaryeshu Sarvadaa ||"
One of the most important and also one of the most common Ganpati Mantras, this is the Ganesh mantra for wealth, and is dedicated to Lord Ganesha, Goddess Riddhi (Hindu Goddess of Prosperity) and Goddess Siddhi (Hindu Goddess of spiritual enlightenment).
Ganesh Gayatri Mantra
"Aum Ekadantaya Viddhyamahe, Vakratundaya Dhimahi, Tanno Danti Prachodayat॥"
In a fight with Guru Parashuram, he threw an axe at Lord Gajanan which was a gift to him by his father. So to honor this gift, Ganesha chose to bear the axe's blow instead of destroying it. Ganesha thus lost one his tusk, but gained humility and modesty.
Know our Vastu Expert Acharya Chhaya Goyal