Colour Combination for Bedroom According to Vastu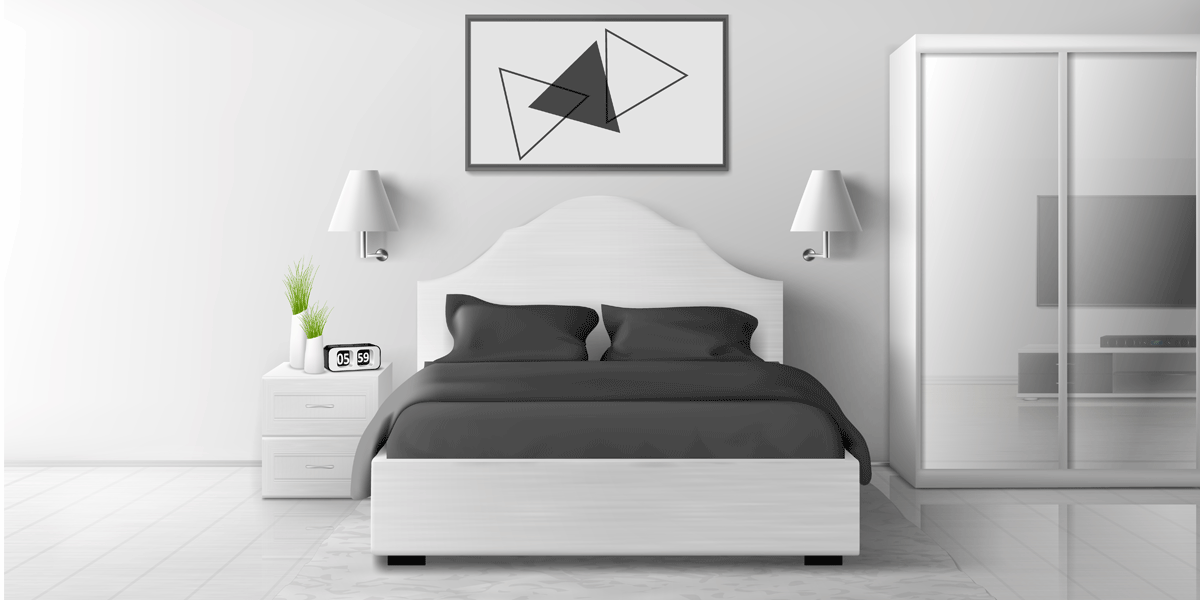 A Very important aspect of Vastu Shastra is to choose the right colors for bedrooms.
1. Bedroom is a place where we spend most of our time, say 6-8 hours of our day. The presence of disturbing colors in the bedroom can disturb the vastu balance of your property. For example – A bedroom in West direction is the most ideal for people in business. West direction has the attributes of monetary gains, profits and successful businesses. Just by having a bedroom in this direction cannot guarantee you the maximum benefits unless you have a vastu compliant color scheme. In case a bedroom in the west direction has red or green shades, (i.e., fire element or air element), all the positive attributes of west direction will be lost and thus the residents would not feel the privilege of a vastu compliant bedroom.
2. It has been observed and experienced by our vastu experts that if the client follows bedroom colors for couples according to vastu, the couple enjoys a loving and prosperous relationship. Firstly, the bedroom color for couples be decided basis on the direction, but duly ensuring bright or loud shades are not used.
3.A learned vastu consultant can amplify the positive attributes of your space, by simple aligning the master bedroom color as per vastu shastra, thereby ruling out any requirement for renovation or reconstruction. Neutral, light & pleasant color schemes like Off-white or cream are generally recommended for couples' bedrooms to ensure any misalignment with Vastu Shastra.
4. Thus, it is of utmost importance that we choose color combination for bedroom according to vastu shastra, seeking profession vastu consultancy.